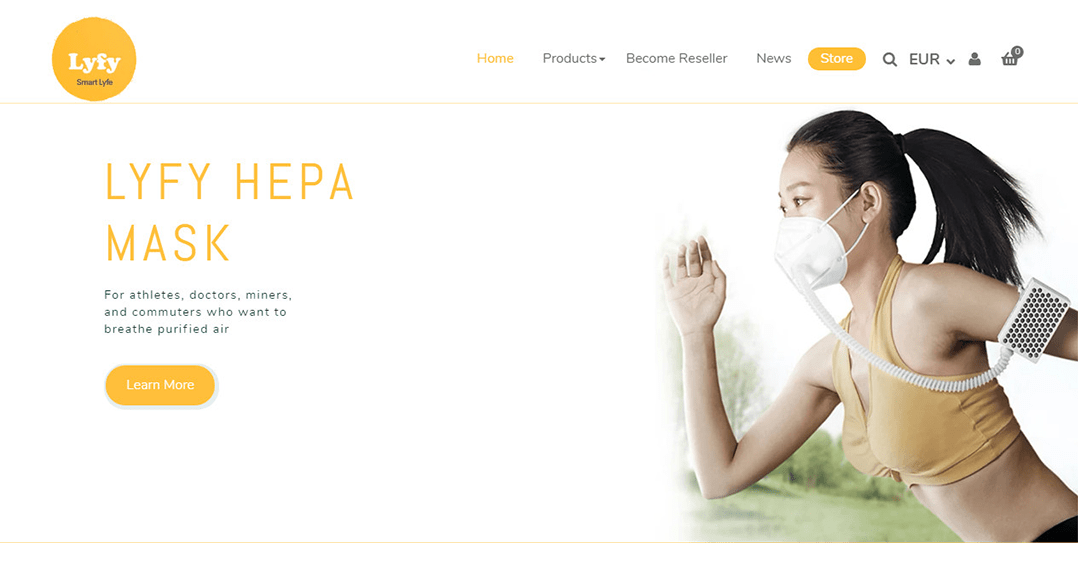 Lyfy, is a HK-based startup, comprised of a group of several entrepreneurs, mechanical engineers, ID designers and marketeers.

Our goal is to conceptualize, design, develop and manufacture products we feel the World can benefit from. Whether it is the soon to be launched Lyfy HEPA Mask, or other lifestyle products, we're constantly hunting for the next big product idea that can really change the way people view different industries.

With designers in Europe and American project managers on-the-ground in China, we can not only protect our IP, but also ensure that our products are being manufactured to Western standards.

Lyfy is looking to establish long-term distribution partnerships throughout the World. Even if you are a smaller brick-and-mortar or online seller, contact us via our Become Reseller page, so we can discuss ways that we can cooperate.

Make sure to sign up for our newsletter in the signup box below and follow us on social media, if you are into one of our social media channels.

We've launched our company in very difficult times, we're using the time that we'd usually be busy with other projects, solely on Lyfy. Join the Lyfy family today!
~Lyfy.co Team