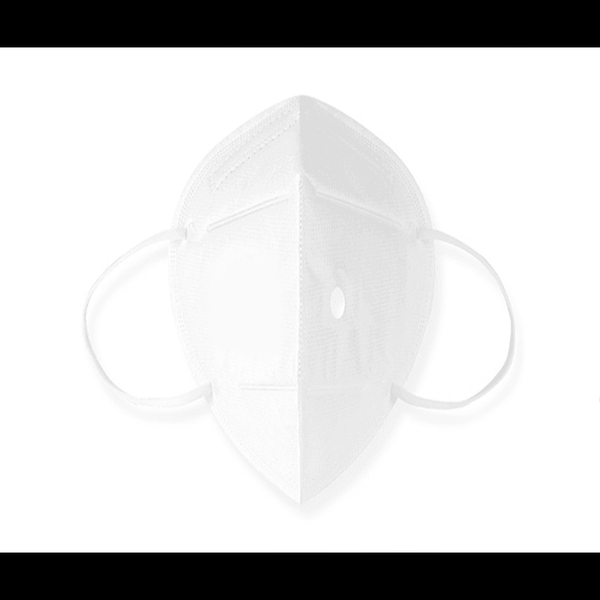 LyFy Replacement Mask
- Has pre-cut oxygen tube hole
- KN95 Mask Material
- Buy 3 or more and get bulk discount 
Note: you can retrofit your own cloth / resuable masks to the LyFy system.
The LyFy Replacement Respiratory Face Mask - LyFy-Mask was built with people like you in mind. Something to keep you happy. Every. Single. Day.

Inventory Last Updated: Dec 06, 2023
At Lyfy.co, we know that reliable shipment of your merchandise is important to you. 
We will declare the amount you paid on the customs invoice unless otherwise
requested. Lyfy is not an importer and will not be responsible for any customs charges. Please check with your local customs agency before ordering.
 How long does delivery take?
4-8 business days for DHL shipping. If ordering during the holidays, please allow a few extra days for delivery.
8-24 days for Free shipping (orders over $100) and regular shipping (orders under $100)
 Due to the Covid-19 pandemic, please allow 1-4 days for tracking to update in DHL's system. 
Orders ship within 1 day of being received.
What countries do you ship to?
We offer international shipping currently and all orders on Lyfy.co enjoy free worldwide shipping.
I ordered more than one item. Will they all be delivered at the same time?
Depending on the product. We will try to make sure all your items reach you at the same time. Once an item has been shipped, you will receive a shipment notification email.
How can I check the progress of my orders?
To check the progress of your order, please log into your account and go to the online Order Status to see the status bar in the Order Details page.
Can I change the delivery address of my package after it has been shipped out?
Unfortunately, we cannot change the delivery address once the product is en route.
What do I need to do when I received a different product than what I ordered?
Please contact us via Email at sales@lyfy.co